• activity • parenting • training
It is time we add this game to our kitty of activities for us to play and engage our furry buddies. Not to forget the sculpted arms that will come our way when we play this game! 
---
If you are reading this, then you maybe someone who cannot resist your dog's puppy eyes! At the table or while you are having a cuppa joe, your dog may just walk upto you, paw at you, bark perhaps and leave a puddle of drool on the floor because they simply must have a bite of whatever it is you are savouring! 
---
• activity • training • walking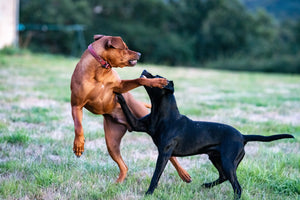 How to walk on Indian roads with our dogs on the leash with many streeties for company
---
• activity • diet • health • mental games • training
Most dog trainers would have recommended bones for your dogs to manage their boredom, anxiety, destructive behaviours. We know that our dogs are scavengers who have a fondness for chewing, so why not feed that instinct without damaging our precious furniture & personal items.
Now that we know bones are good, we need to understand what kind of bones need to be offered to our dogs. A few tips are below:
---
• activity • training • walking
This blog covers pointers to causes of poor leash walking and tips on improving our walks with our dogs