Board with Brownie
Home Board with Brownie @ Bellandur, Sarjapur Road. Bangalore
Regular price
Rs. 750.00
Rs. 0.00
Unit price
per
Hi I'm Nitya. I've had my own dogs since I was about thirteen years of age but I have been a dog lover since well before that time. I currently have a nine year old Golden Retriever named Brownie who I adopted when he was four years old. He is very friendly and minds his own business when it comes to other pet dogs. I currently provide home boarding services and have been doing so for a year now. I work from home part time, so have a lot of free time as well as plenty of empty space around the house that could do with some more doggy paws running around!
Please Note -  Booking of introductory session does not guarantee boarding space. This is a meet and greet session before the actual boarding days to determine compatibility.
Run by Certified Professionals



Yes. Certified at Anvis Pet Academy

No. of years in the Pet Industry

1+ years

Accepted Pets
Dogs Only
Pet Size accepted

Small (1-15Kgs), Medium (15-25Kgs) & Large (25-45Kgs) & Giant (45+)
Any Resident Pets

Yes. Male Golden Retriever. Very Friendly and minds his own business.

Home Type 
Gated Community

Maximum number of Pets boarded at one time
1 (Unless from the same family)

Proof of Anti-Rabies & DHLPPi Vaccination Mandatory
Yes
Proof of recent (within 30 days) treatment for Ticks, Fleas and Deworming mandatory?
Yes
Accepts dogs that are not Neutered or Spayed?

Yes (But no female dogs in heat)



Indoor/Outdoor Play Time

Ranging from 1 hr to 2 hrs depending on activity level, age, breed and need of the dog.

 

Walks
2 (Ranging from 20-50 minutes depending on a

ctivity level, age, breed and need of the dog)

Meals (Additional Charges)

Choice of Chicken Rice & Individual Meal boxes

Updates
Photos and Videos will be sent every other day on Whatsapp
Daily Brushing (Additional Charges)
Available
Bath (Additional Charges)
Not Available
---
Share this Product
---
Customer Reviews
Anandhi

India
08/12/2021
Patch and I had an amazing experience with Brownie and Nitya :) Patch is my little indie pup who is extremely scared of new people, dogs and surroundings. But he was so comfortable with both Brownie and Nitya from day 1, which as a pet parent was so calming and joyful - knowing Patch is doing well and not anxious. I am a permanent customer of Nitya now. She understands dog behaviour and their needs really well. She adapts to their lifestyle so their schedule doesn't get upset! I mean how nice is that. She has a beautiful home where any dog will be comfortable and have a wonderful stay. Nitya also shares regular updates about your pet even without your asking. Thank you Nitya for being an amazing boarder :) Best, Patch + Anandhi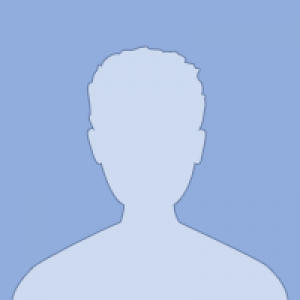 S
Satyanarayan

India
08/11/2021
I had an opportunity to meet with Nithya and avail the pet boarding service for Don for couple of days. She understands the requirements of the dog very well and send pics and videos regularly. This gives a big relief. Again for me the most important part is Don should feel like a home and not like a caged boarding place . Nithya's place is exactly what i was looking for to board Don. All the best Nithya . Best wishes from, The Don and family
Teju

India
08/11/2021
I had a really good experience with Nitya. Nobu, my Shih Tzu stayed with her for over 4 days. She was very consistent with sending me updates on him daily. She took very good care of him and maintained his schedule very well. Definitely will use her services when I'm out of town next!
Manoj

India
08/11/2021
Outstanding experience with Nithya's Board with Brownie. I had left my boy, Loki (2 year old Siberian Husky) at her place. Brownie is a gentle soul while Nithya has a kind heart. They both took great care of Loki who lives up to his name of being the god of mischief. Her facility is a breathtaking villa within the confines of a safe and secured society. Board with Brownie is a perfect haven for anyone who wants to leave their pets in safe hands and paws!
Nikita

India
08/11/2021
A great experience!
Our one-year-old lab-beagle mix had a great time with Nitya! I felt really comfortable because Nitya provided frequent, detailed updates with photos! She knew how to handle his behavior (he is very high energy) and understands caring for dogs well. I would recommend Nitya as a fantastic pet sitter. She is a great option for pet owners and we will be using her again in the future. Thanks for all your help, Nitya!