Tails Wagon Domestic Pet Transport
Tails Wagon Domestic Pet Relocation @ Bangalore
Regular price
Rs. 49.00
Rs. 0.00
Unit price
per
**We at Tails Wagon are grateful for your continued patronage. Our current lead time for responses is delayed as we have almost reached our full capacity for the months of September and October. Whilst we understand your urgency we are unable to answer calls / respond to every enquiry emailed to us. We apawlogise in advance for this inconvenience and  hope to resolve this at the earliest
We are constantly monitoring new enquiries and if we do have a slot available that matches your scheduled travel dates, we will reach out to you. **
For more details or customised pricing, please fill in this Pet Relocation Request Form and we will get back to you at the earliest.
Life is what happens when you are busy making other plans, and when life beckons, you have to respond. For worldly possessions, there are packers and movers, but what do you do when the, feathered, furry or scaly members of your 'extended' family have to move to new beginnings? You can choose to come along too!
Introducing 'Tails Wagon' domestic relocation services based in Bangalore. We can assist you with your pets' domestic travel requirements across India by Road or Rail. You can travel along with your pet too, but, if you are unable to, rest assured that our 'Compawnion' service will take care of your pet during its journey.
ROAD :
Our prices are reasonable and customised for every kind of requirement. All road transfers are done in dedicated, well maintained vehicles with either a 'Pawffeur' or 'Compawnion' to pamper your pet.
'Pawffeur' –  Simply put - A driver who is also adept at handling the pet should the need arise. Usually sent when you are traveling along with the pet.
'Compawnion' – A dedicated pet handler who accompanies the 'Pawffeur'. Recommended when the pet is travelling alone.
Your pet is our top priority, and if they could speak, they would narrate their fantabulous experience with us!
Note:  
We do not undertake truck / bus transfers by road. Only larger animals like horses are sent by customized float.
Rail :
'Tails Wagon' is based in Bangalore, but you can contact us for transfers in any part of India.
We offer:  
Ease : For the DIY type, with guidance provided at every stage.
Care : ONLY Documentation is done on your behalf.
Care + : We take care of the documentation and assist you on the day of travel.
Comfort : We take care of the documentation, transfer from your residence to the railway station and assist you on the day of travel till you board your train.
'Compawnion' : We do everything and accompany your pet till the destination city.
Note:
We do not undertake dog box transfers by train.
We are not yet authourised travel agents, hence we request you to book your tickets.  
A minimum of 7 working days prior booking is required for train travel and 15 days prior notice is required for 'Compawnion'services
All 'Pawffeurs' and 'Compawnions' are either A.L.P.H.A Certified or genuine animal lovers who are trained in-house.
We recommend booking in advance to avoid disappointments.
The one-time registration fee is not mandatory to connect to the professional. Fill up the request form above to get connected to the professional.
Registration fee once paid, however is not eligible for refund.
---
Share this Product
---
Customer Reviews
Tanvi T.

India
06/09/2022
Best service ...just go for it without any doubt
I came across Mr. Denver when I was looking for help to relocate my daizy (pug) from Hyderabad to dharamshala. He guided us how to proceed with the formalities through out process and provided us with the paper work .He was constantly in touch with us through phone untill we reach our destination. He guided us how to keep daizy comfortable though out the journey. One mishap also occurred during our journey my husband got bitten by a stray in railway station. He also guided to take help from the railways for immediate vaccination. He made sure that every thing is fine. Thankyou so much Mr. Denver for providing such a wonderful service. God bless you
Shalini R.

India
06/04/2022
Excellent Service
I connected with Denver and he has given an exemplary services. He has guided throughout. A very smooth process I would say. Even while i was travelling he constantly kept in touch and assured everything is fine. I can say that whenever I will travel, Denver will be my one stop solution. Thanks Denver for your help and making my baby's first journey so smooth and wonderful.
Neha S.

India
05/22/2022
Unbelievably superb
I came across Mr.Denver when I was frantically looking for help in relocating my 2 kiddos from Bangalore to Delhi. With all the formalities and overwhelming details required while traveling by train for the first time, he made it look and sound as simple as it can be. I was quite scared after getting exorbitant quotes from people and took me some time to realise that Mr. Denver's charges were for real and he wasn't joking. He and his team took care of all the paperwork at the station and everything else till our train left the station, checking on the well being of the whole family even after we reached our destination. In times when each and everyone wants to encash on your lack of knowledge... Mr. Denver appears like something out of this world with his genuineness and awesome service for your pets.. Can't thank you enough, but thanks once again Mr. Denver and wish for your well-being so that you can keep helping people like us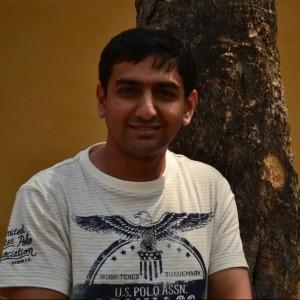 A
Anjan

India
02/03/2022
very professional and knowledgeable
I asked TailsWagon (denver) to assist us for paperwork and the train boarding process while travelling from Bangalore to Delhi with our cat. The entire process was handled very smoothly. Denver also very patiently answered my numerous questions and doubts. He was well aware of all processes and likely hurdles, and guided us on handling all scenarios during the journey. The whole documentation and boarding process went on very smoothly. Thank you very much.
Maria j.

India
11/10/2021
Pawfect experience
I can't thank Denver enough for the immense support he provided.. It was the first time I travelled with a pet and more so a dog.. My girl was adopted and has anxiety issue it was not just a nightmare for me to think of the travel also I dreaded the day as I was alone to handle everything and being a new dog parent it's even more challenging... It is then when I got in touch with Denver and he was the one who gave me confidence and assured me not to worry. Everything went very smooth and one best part about Denver's work is it's not a business what he does shows his love for animals... Him and his team will always be recommended...