Anvis Puppy Trainers
Online Puppy Training by Anvis
Regular price
Rs. 12,000.00
Rs. 0.00
Unit price
per
Watch demonstration videos by our experts. Practice on your Puppy. Get weekly feedbacks on interactive calls. Who's a Good Boi now? :)
Watch some of the puppies that have learnt the lessons via our online training.
https://www.youtube.com/watch?v=PKf3lsqOPK8
https://www.youtube.com/watch?v=Cvh9XE1OyAA
Training is an essential experience of every puppy's life. It teaches the pup about the ways of us humans and helps improve the quality of life for them and parents alike
With our, Online Videos and Interactive, puppy training program we will teach you the basics of puppy training via the online format. We will share video demonstrations of the lessons recorded by our trainers & follow it up with an explanation of the logic & methods on an interactive call.
You will practice daily with your puppy and share videos on the progress of the training. Our Puppy Trainers will review the progress and discuss concerns and/or corrections on the weekly interactive call for 10 weeks till we have a fairly well-behaved puppy. All this from the comfort of your home and with a personal trainer for your little puppy.
Our trainers provide 10 one-on-one, personalised, online interactive sessions for:
Lessons - Recall, Sit, Down, Stay, Leash Walking, Fetch
Basic obedience - Potty Training, Nipping (Teething), No jumping, Destruction, Diet and Exercise related concerns.
Tips to engage and exercise your puppy Mentally and Physically. An often-overlooked part of puppy bonding but essential to having a less destructive and happier puppy at home
Our trainers will help you learn all these aspects of puppy training that will help forge a strong bond for life with your little furry family member!
| | |
| --- | --- |
| Training provided by Certified Professionals | Yes. Trainers are either graduates or Educators at Anvis Pet Academy |
| No. of years in the Pet Industry | 3 - 11+ years experience |
---
Share this Product
---
Customer Reviews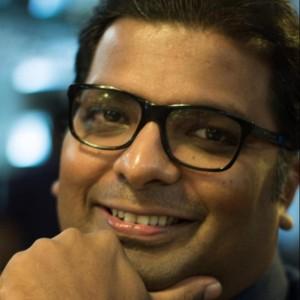 MV
M V.

India
11/24/2021
Lindtspeak for Antaleena & Team Anvis.
" Thank You, yleena! You made me work hard for the winters by training me in the rains. My Energy = Engaged + Exercised + Exhausted! Makes me an intuitive, curious and an absolutely calm pet to have. मैं अपने Calm से Calm रखता हूँ । Anvis Case It makes me the Kewlest Pet In Town! #EveryoneWantsLindt. Taking a BOW! Love & Regards to Everyone, Lindt - The Lab.
Suhael C.

India
11/24/2021
Antaleena squad!
We are absolutely lucky to have stumbled upon Antaleena at Anvis. Her patience with us (we are a first time dog parent home) in guiding through the initial journey of Lindt (our adorable 6 month old Lab) has been the most precious inclusion in our lives. Lindt came home as a 46 day old puppy in July. We signed up with Antaleena within a week of Lindt's arrival & there has been no looking back since then! Lindt has so far turned out to be well behaved puppy & is a natural extension of our family. Contrary to a lot of PoV on separation anxiety to damaged household goods, our Puppy has shown negligible signs as he has been gainfully involved in training which in turn has ensured that he exhausts his energy buildup through positive reinforcement which in turn calms him down and is absolutely a delight at home thereafter. Antaleena has helped us in becoming confident pet parents and has aided the canine language skills for us which in turn has helped us manage our Chocolate Lab with complete ease. The Anvis family has guided us during medical situations that required some expert counselling and have been very supportive responding to almost all our naive yet important queries we posed to them. So thrilled to be part if this beautiful community of experts & we look forward to stay connected on more advance training in the future. Signing off as Family Lindt who trained virtually from Mumbai with our favourite Antaleena & Anvis! 24th November, 2021
Ahaan S.

India
11/18/2021
ANVIS Online Dog Training
The ANVIS Dog training school was very helpful in helping us train our puppy. Our trainer Antaleena is very knowledgeable and is able to give effective and very helpful advice that helped us nurture and train our dog in the best way possible. ANVIS dog training helped train our Golden Retriever, Bruce in basic commands and the proper technique to walk the dog. Thank you to our trainer Antaleena who helped us through every step of the process and guided us towards training and enjoying our puppy. We would highly recommend this training school to every dog owner who is interested in learning proper methods and techniques for dog training.
Lochan K.

India
06/10/2021
A very well planned course that teaches both the pet and the owner.
Antaleena, who trained Reno, was very dedicated and patient. She was always ready to help with anything related to Reno even if it wasn't under the structure of the training course. Reno was the first pet that we have had and thanks to Antaleena and the Anvis team we faced no problems in training him. Thank you Antaleena and Team Anvis.
Aarti B.

India
05/24/2021
Preeti-Dog whisperer!!!
Preeti was the only thing keeping us sane! We already had an older 8 year old female when we adopted Pepper. She literally was on call all the time.. Helping us integrated Pepper, while ensurings Laila's needs were met. Pepper's training went so smoothly, thanks to Preeti's constant mentoring, especially as Pepper is very high strung due to her Indie-pom heritage. Panic calls, crazy days and mad hounds...Preeti has seen us through it all! Preeti is a task master n would hound us to practise everything we learned in training . Preeti, thank you so much!!! This would have been impossible without you!!!!